Our partners are companies whom we intensively cooperate with and perform several common tasks of which especially underline the following:
 IMG d.o.o., Partizanska 13, Poreč – engineering and investment company which invests in its own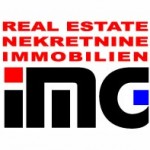 projects constructing apartments, houses and business premises for the market. The company has very interesting properties, especially the office space in Umag and Novigrad which are for sale. The company has quite a number of interesting investment projects for sale such as land for a hotel construction and also a number of quality projects for the construction of apartments/flats and houses.
Tetida d.o.o., I.Razvoda 19, Poreč – agency for trade of real estates/properties, with over 20 years of experience as well as a large number of properties in the Istria region for sale. The company has experienced and licensed staff for management and brokerage in the real estate/properties business.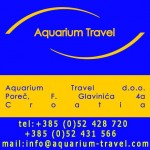 Aquarium Travel d.o.o., F.Glavinića 4, Poreč – an enterprise which runs an aquarium business for visitors and has two aquariums which are in Porec and Umag. Aquariums consist of marine flora and fauna from the Adriatic Sea. The company is also involved in making and selling aquarium equipment, garden fountains and waterfalls, as well as warehouse management.
 Adria Immo d.o.o., Partizanska 13, Poreč – involved in real estates/properties, developing their own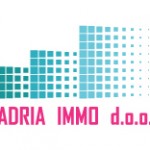 projects but also offer a large number of properties on the market..
Brdo d.o.o., Rovinjsko selo 146, Rovinj – the company is engaged in business consulting, particularly in terms of financial and analytical activities, making investment studies, analysis, trade, programs for financial recovery, development programs, etc.